China has greenlit 34 gigawatts (GW) of new coal power – more than Poland's coal sector – bucking a global trend away from the fuel.
The little-noticed announcement, made at the end of February, frees up local provinces to approve dozens of new plants, even as coronavirus adds to an overcapacity crisis. The policy is understood to have been prepared before the outbreak, rather than as a response to it.
The health emergency has shaved a third off demand for coal-fired power generation but at the same time, the impact of the outbreak on the economy has pushed concerns about emissions, overcapacity and the financial viability of the industry further down the agenda.
Traffic-light policy
China's move is another knock to its "traffic lights" policy, which was introduced in 2016 to clamp down on excessive local permitting and construction of new coal plants in order to meet national targets to cut down on overcapacity and emissions.
The system is not legally binding so it's not yet clear if all the new approved plants will be built, with half of existing power plants lossmaking and a mounting debt problem at the state-owned enterprises that would be expected to build them.
But if completed, these plants will add to over 1,000GW of coal power operating capacity already in China, almost half of the global total.
The traffic lights policy assigns a color to each province, based on the viability of its coal pipeline, to determine the approach local governments should take to new coal permits. A green light means that a province is recommended to approve new permits, while orange and red lights advise provinces to exercise caution or stop permitting respectively.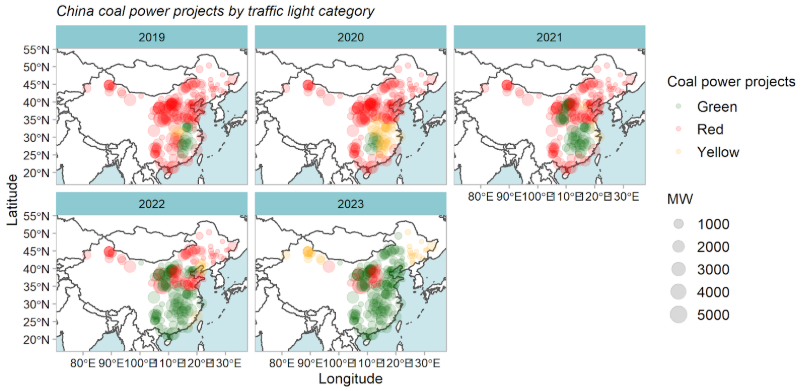 In 2017, overcapacity concerns prompted the suspension of over 100 coal plants, making up over 120GW of capacity, with just 13GW given the green light. But central policy soon started to relax: in 2018 and 2019 a total of 92GW was greenlit.
Overcapacity crisis
The change in national policy came on the heels of data showing that the already low utilization of coal power plants fell further in 2019, as capacity additions accelerated.
Meanwhile, the number of loss-making power generators reached an all-time high.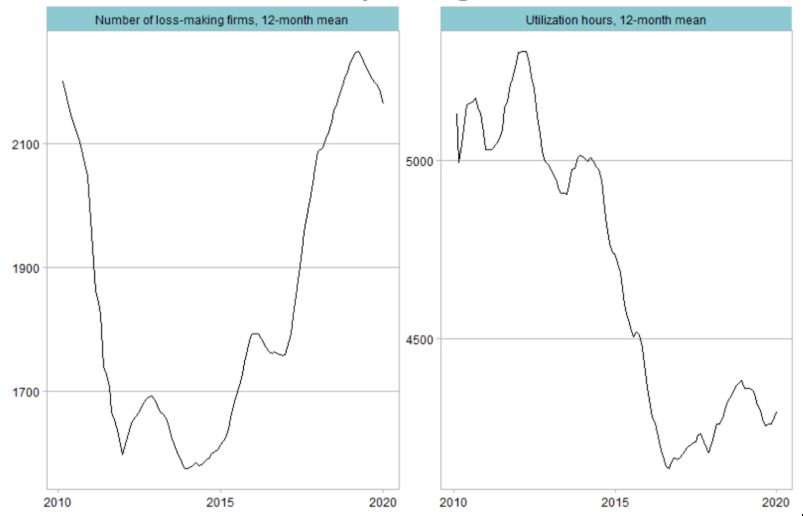 Furthermore, the coronavirus crisis will put pressure on the government to freeze electricity prices in coming years, to ease the pressure on businesses and industries, but with the side effect of making power generation less profitable.
The efforts of central government to transition to renewables and a more market-oriented operation of the power system should mean that investment is driven by need and profitability. However, this theory is hitting up against political reality as local governments' move to stimulate local GDP and create demand for locally mined coal by approving new coal plants.
The reversal of the overcapacity clampdown in the last two years can be seen most starkly in Inner Mongolia, which started or re-activated almost 15GW of coal power projects in 2019, according to Global Energy Monitor data.
The move again goes against economic logic.
The province is a power exporter, but with every other province, aiming to have at least as much capacity as needed to generate all power locally even during peak times it is not clear where it will export to.
Building coal plants to provide reserve capacity also makes limited economic sense. The hundreds of billions of dollars invested in electricity transmission is likely to mean that interprovincial connections can make this redundant.
—
This article is written by Lauri Myllyvirta and originally published on UnEarthed, a Greenpeace publication. Unearthed publishes accurate, honest, change-making stories that illuminate parts of our changing world no one else is looking at.